2017 Marketing Seminars presented by C L Graphics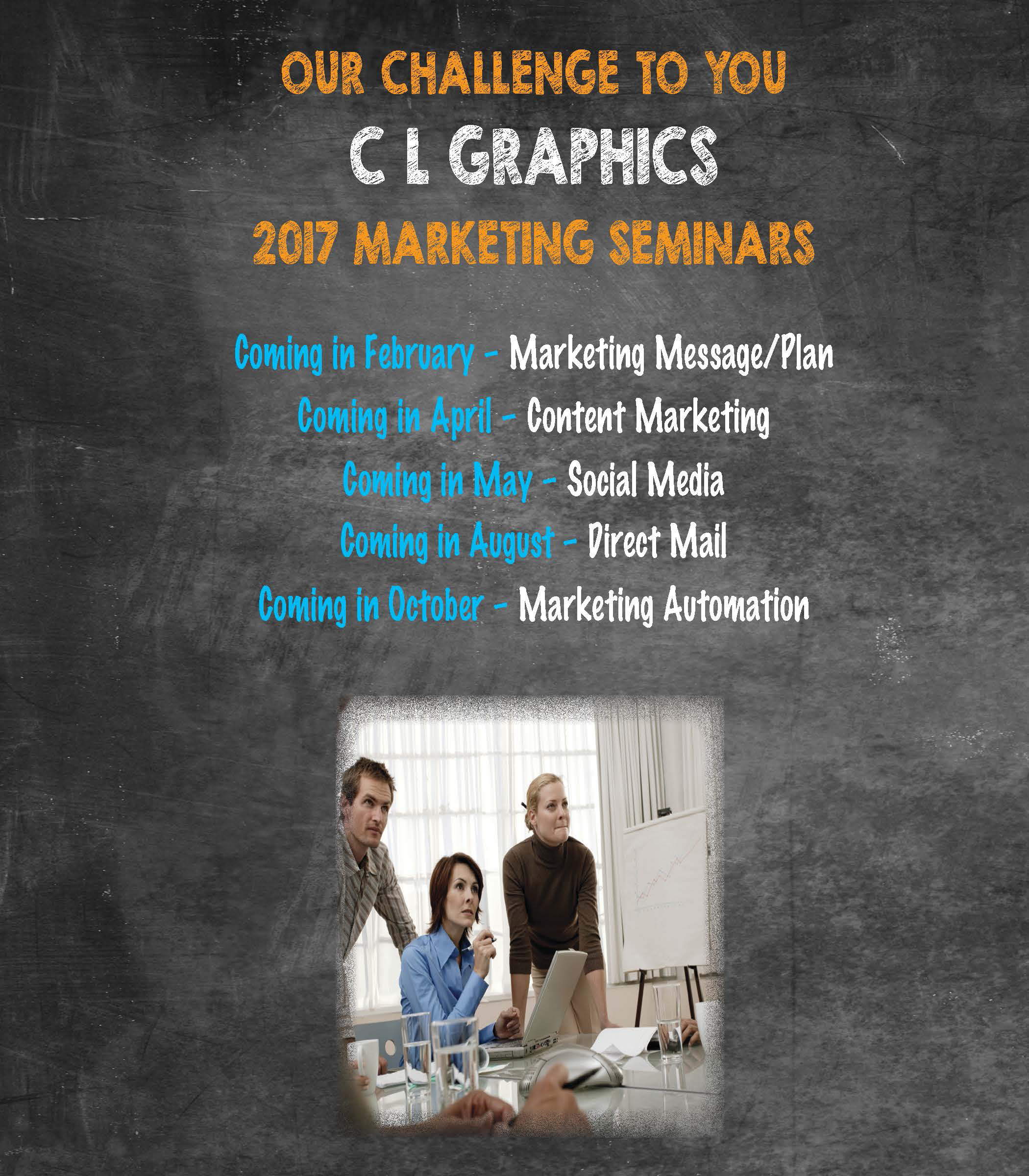 Please join us at for the final event in our 2017 Marketing Seminar Series!
Marketing Automation – Coordinating Your Direct Mail With Online Channels
As president of Snailworks. Dave Lewis has worked with countless marketers in coordinating their direct mail with online marketing efforts In his presentation on Marketing Automation he will review how coordinating other marketing channels can strengthen direct mail, boosting response and providing an improved customer experience. Dave will illustrate how to build a campaign using the campaign promoting this seminar as an example.
Marketing Automation Seminar with Dave Lewis of Snailworks on October 4th. This seminar presented to you by CL Graphics, join us at the Palatine Library from 9:30-11:30am.
---
Please join us for this Valuable & Informative Marketing Series