Rick Schildgen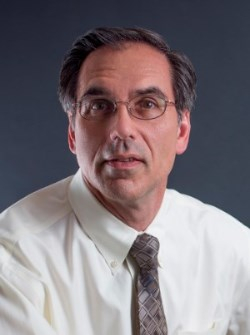 Rick Schildgen, President
Rick joined CL Graphics, Inc. in 1981, after first teaching graphic arts at both the high school and junior college level. He became President after taking sole ownership in 1986, and his primary responsibilities include business management, strategic planning, marketing, sales and estimating.
Rick's accomplishments include: Board Chair of the McHenry County Community Foundation, Board Member-National Association for Quick Printing, Past-President of Crystal Lake Chamber of Commerce and Ambassadors, Past-President of the Printers Guild, College of Applied Science & Technology Hall of Fame - ISU, Outstanding Young Alumni-Illinois State University, Member of Management Plus Society-NAPL, Past-President of the Graphic Arts Teachers Association, and is designated as a Certified Financial Management Executive (CFME) by NAPL. You can reach Rick at ricks@clgraphics.com or by calling 815.455.0900 x14.
Rick's area of customer specialty is non profit marketing services, including developing marketing materials and fund-raising programs. Among his clients are: Alexian Brothers Foundation, Axelson Center for Non-Profit Management, Children's Advocacy Center, Community Health, Family Health Partnership Clinic, National MS Society, Pioneer Center, Second Sense and United Way.